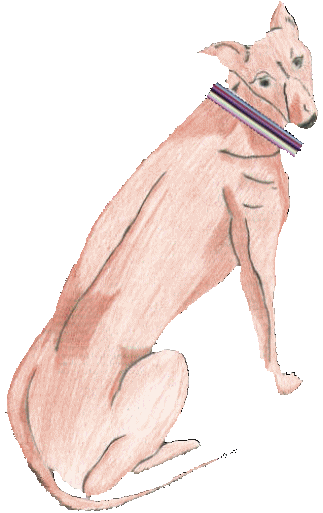 Pacific Rain
TM
has been a dream come true for us. We first started with the idea of making the best homemade products for our two greyhounds. We started by making a shampoo bar that would be pure and gentle enough to use on Greyhounds. From there, we added Boo Boo Balm and Doggy perfume spray. We not only wanted our dogs to smell good, but to look good as well, so we started making collars and leashes. All of our collars are lined with high quality imitation fur, for the dog's comfort, and our leash handles are lined for the comfort of the owner. When friends and family heard what we were making, they wanted the best for their dogs also.
So with much love and coaxing from some very dear friends, Pacific Rain
TM
was born.
All of our products are handmade, by us, using only the finest materials for our collars and leashes and the freshest ingredients for our canine comforts. Please take a moment and browse through our website. Our hope is that you will find some little bit of luxury for your hound.
We donate a portion of our profits to Greyhound adoption agencies to ensure more greyhounds find loving families to call their own.