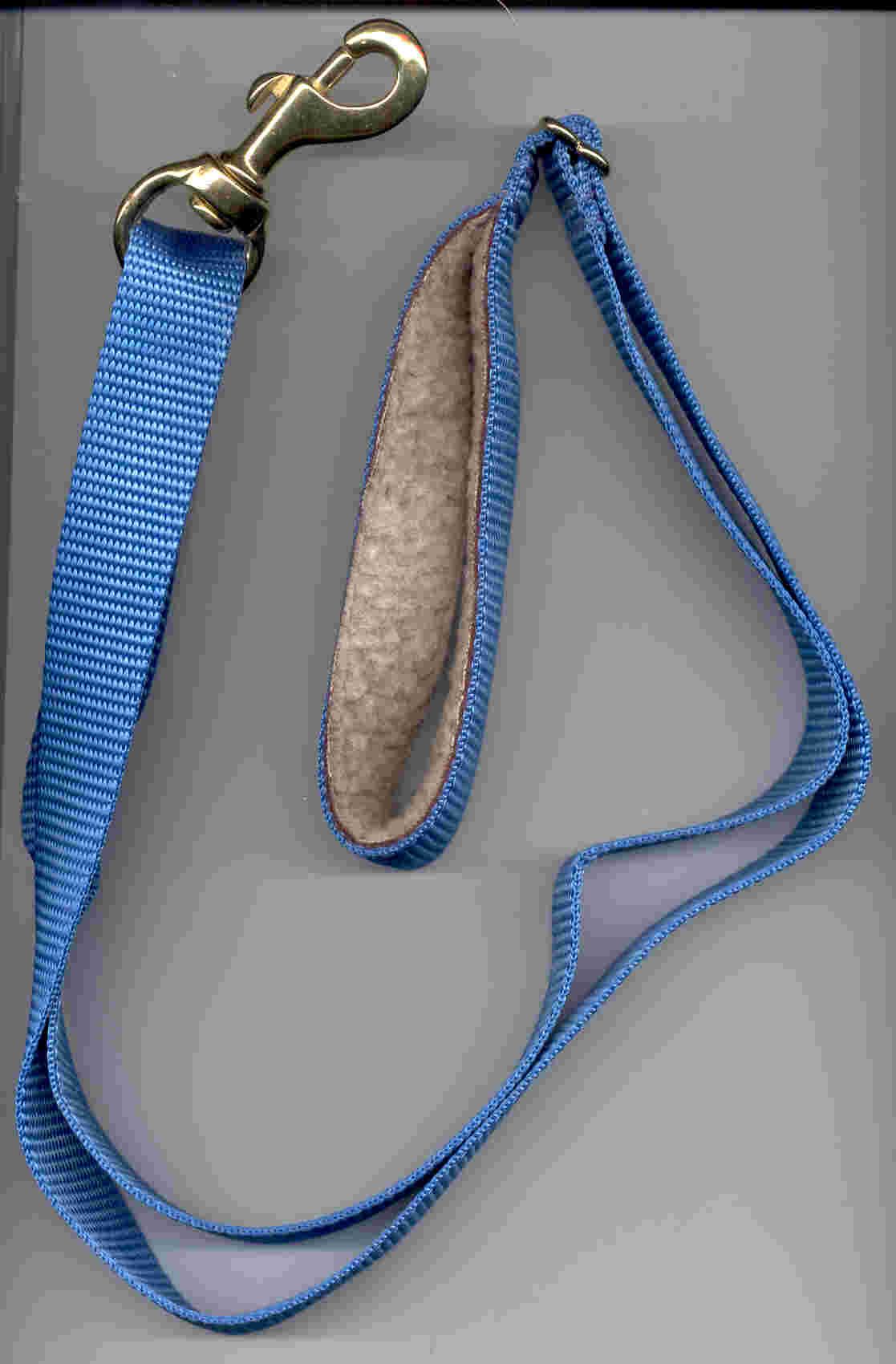 We have a large selection of webbing colors to compliment your choice of trim or just your fashion sense. Please visit our
webbing
page for additional details.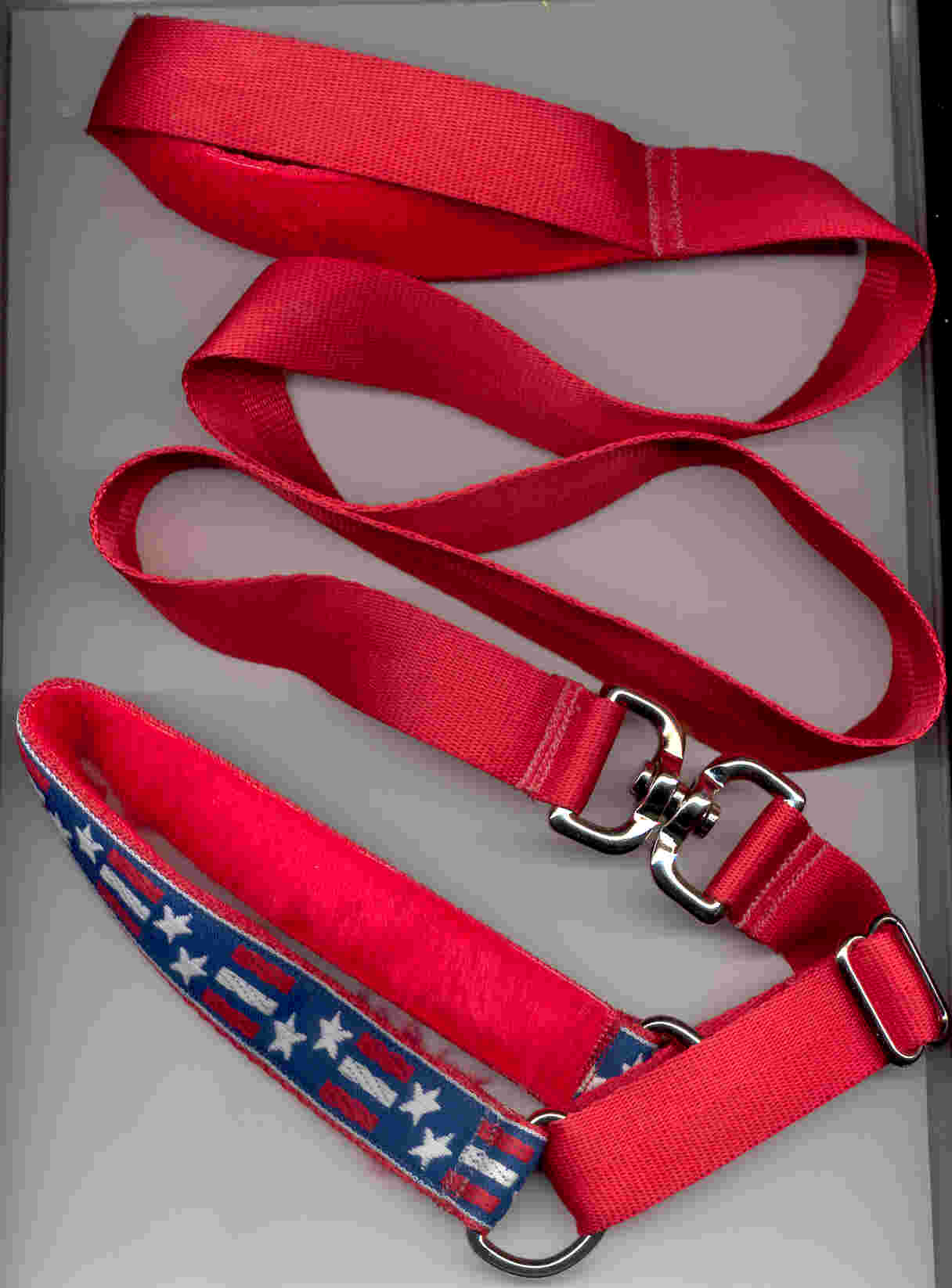 Pacific Rain
TM
leashes are adjustable: the 4 foot leash adjusts down to a 2 foot traffic lead and the 6 foot adjusts down to a 3 foot lead. Other sizes can be special ordered.
All of our leashes come with a lined handle for the comfort of the owner.
5 Foot Adjustable Leash Without Trim* - $12.00
6 Foot Adjustable Leash Without Trim* - $14.00
Patriotic Leash - $13.00
Training Lead - $7.00
Collar/Leash Combo - $25.00
Coupler 18 Inches* - $12.00
Coupler 12 Inches* - $10.00
Tripler - $14.00
*Add Trim for an Additional $2.00